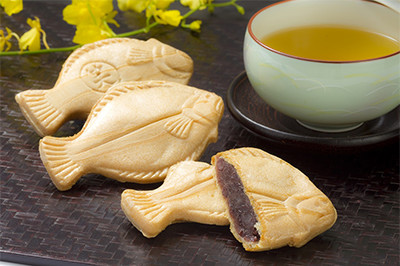 This is a type of cake called, "Monaka". It is a bean-jam wafer modeled after the shape of marbled sole. Inside the fragrant wafer skin, there is plenty of tasteful sweetness in the coarse anko paste. This sweet has received an award from the Minister of International Trade and Industry.
ManufacturersShowado
This is a filled bun with a fluffy texture, shaped like a marbled sole. Made with eggs of good quality, many different types of fillings are on offer to try, including strained bean paste and custard.
ManufacturersSuzuki Poultry Farm, Ltd.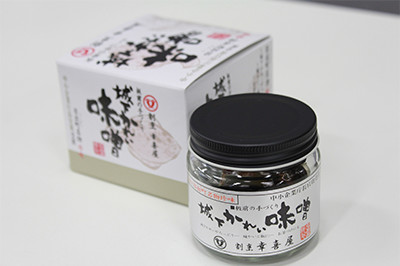 This is a delicacy made by mixing a mellow miso and steamed marbled sole. It is ideal for spreading on raw vegetables and serving with rice. It has received the Japanese SME Agency Director's Award.
ManufacturersKoukiya Sushi and Japanese Restaurant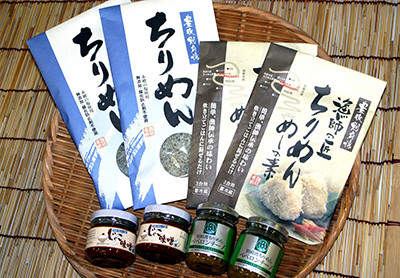 Various processed items are made from the bounty of Beppu Bay. These include dried young sardines, an exceptional product made by sun-drying. The low salt content allows you to enjoy its natural taste.
ManufacturersNissui Kako Co., Ltd.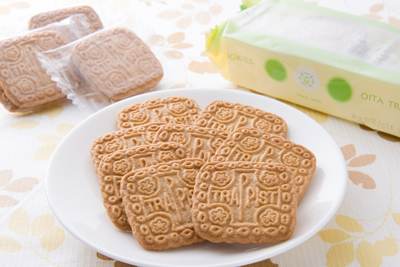 Featuring a modest, gentle flavor, the monks of the Oita Trappist monastery have baked these cookies with all their heart. When you take a bite, the aroma of butter spreads throughout your mouth. Please be sure to try them at teatime.
ManufacturersOita Trappist Monastery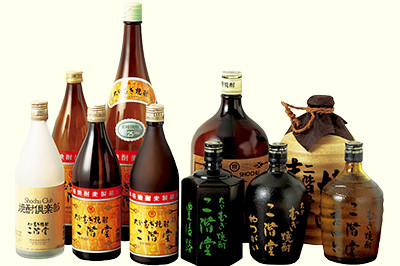 This is a nationally famous brand of barley shochu, called "Nikaido". There are also a number of rare brands that are not very common in other regions, such as the high-end "Bungoji" and "Yatsugai".
ManufacturersNikaido Shuzo Co., Ltd.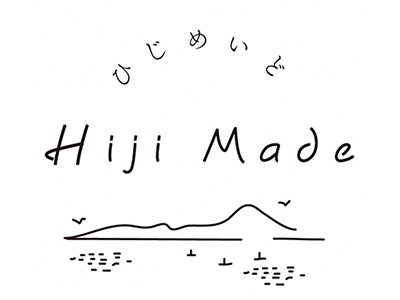 Based on the nature and story of Hiji-machi, "Hiji-made" is an effort to select and rebrand products created by people living here.