Course outline
START
Morning Zen and Chazen at Gyateiji Temple
It takes 10 minutes by car from Hayami Interchange, or 15 minutes on foot from Bungo Toyo-oka Station.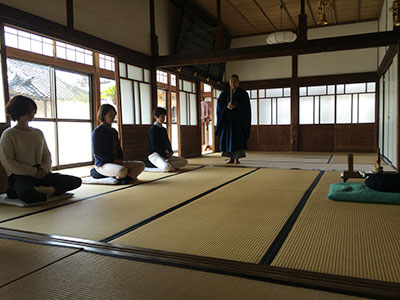 Experience Morning Zen and Chazen tea service in a Buddhist temple.
It was built in 1346, in the early Muromachi period. Take time to reflect while surrounded by the silence of Gyateiji Temple, boasting a history of 671 years.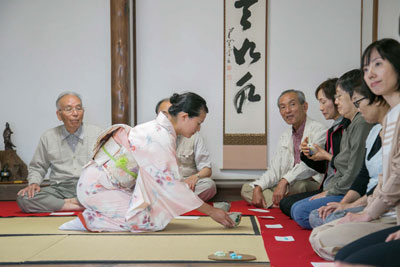 Experience zen meditation in the fresh air of the morning, or by candlelight at night.
Please try Chazen with both morning and evening zen meditations.
It is also recommended for beginners.
Gyateiji Temple
Location/Toyo-oka 3460, Hiji-machi
Telephone number/0977-72-2166
Prices/It costs 2,000 yen (with matcha).
※Advance Reservation Required(As a rule, no fewer than 2 people )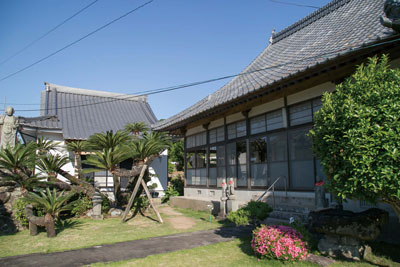 5 minutes by car
The largest Sago palm trees in Japan are at Sho-okuji, the family temple of the Hiji Domain. Discover a treasure trove connected to the lord of the domain.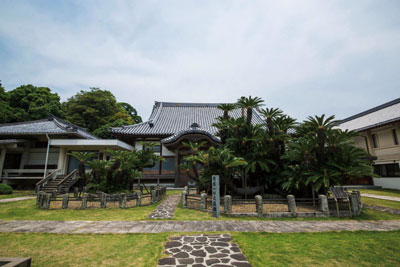 This temple is where a succession of feudal lords were laid to rest.
Here is the family temple of the Hiji Domain.
In addition to the largest Sago palm tree in Japan, brought back by the second lord of the domain, there is a landscaped garden said to have been created by Sesshu, as well as the Hiji treasure trove.
Sho-oku Temple
Location/Hiji-machi 1921
Telephone number/0977-72-2561
Business hours/9:00~17:00
Holiday/The treasure trove is closed on Wednesday.
Admission fee/300 yen (200 yen for elementary and junior high school students)
5 minutes by car
Hiji Wakamiya Hachiman Shrine, dedicated to the Shinto god Hachiman, is related to the lord of Hiji Domain. Attached is a prayer temple called, "Renge-ji".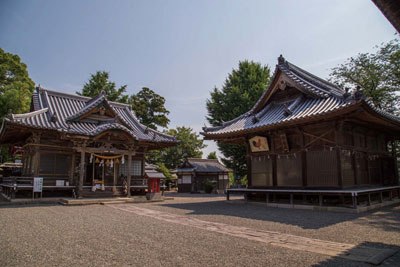 Look for traces of history connected to the Toyotomi family.
With a history of over 1,000 years, Hiji Wakamiya Hachiman Shrine is a venerable shrine revered by generations of the Hiji Domain.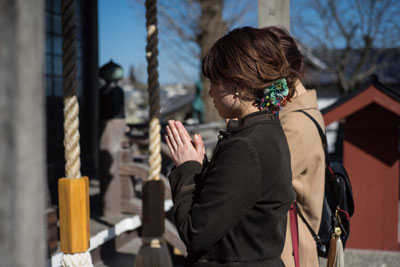 Traces of the Hiji Domain's relationship with the Toyotomi family are left throughout the precincts.
The adjacent Renge-ji is a prayer temple associated with the lord of the domain. The statue of Senju Kannon there is a must-see.
Hiji Wakamiya Hachiman Shrine
Location/Hiji-machi 2831-1
Telephone number/0977-72-3217
Renge-ji Temple
Location/Hijimachi 2830
Telephone number/0977-72-2244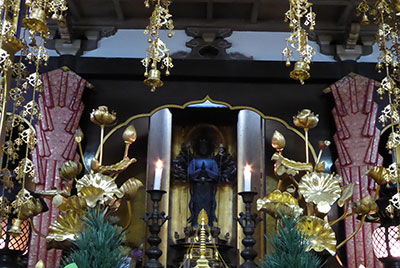 45 minutes ~60 minutes by car
Visit Usa Jingu, the main Hachiman Shrine in Japan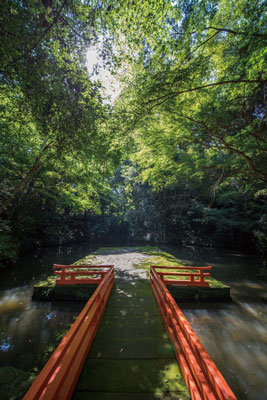 Go a little further to visit a national treasure!
This is the main shrine of Hachiman, a Shinto god of protection. With over 40,000 affiliated shrines spread throughout the country, Usa Jingu is a stately shrine standing among vast precincts.
It takes about 1 hour by car to go to Usa Jingu. This is said to be the birthplace of portable shrines, as well as the culture of syncretizing Shinto with Buddhism.
The main shrine building is a symbolic example of shrine architecture. Called "Hachiman-zukuri", it is a national treasure.
Usa Jingu Shrine
Location/Minami-usa 2859, Usa
Telephone number/0978-37-0001
Visiting hours/6: 00-21: 00 (October-March) 5: 30-21: 00 (April-September)
※Visiting the Temples of Rokugo-Manzan in Kunisaki Peninsula is also recommended.