Course outline
START
Gather at Ninomaru Yakata→ Enjoy a morning tea ceremony or coffee and walk the castle ruins.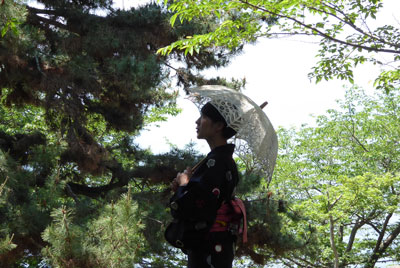 Morning Tea Ceremony and Castle Ruin Walk
Spend time and relax with matcha tea and seasonal Japanese sweets while looking at the garden.
Please enjoy it before going out for walk around the castle ruins with a guide.
In the adjacent Cafe "Yasuragi" in Ninomaru Yakata, a special type of roasted coffee is also served.
Tea Ceremony Tasting at Fukami Memorial Hall
Location/Hiji-machi 2612-4 (on the Ninomaru Yakata side)
Telephone number/0977-72-4255(Hiji Tourism Association)
Business hours/Open from 10:00 to 15:00 (the 2nd and 4th Friday each month)
Fees/It costs 400 yen (Matcha and sweets)
※In addition, reservations can be made up to three days in advance, as a rule.
Guided Castle Ruin Walk
Telephone number/0977-72-4255(Hiji Tourism Association)
Business hours/Open from 9: 00 to 16: 00 (final admission).
※Advance Reservation Required(As a rule, up until the day before)It costs 500 yen.
※The time required is about 45-60 minutes.
※There are also courses featuring Sho-okuji, the feudal lord's family temple, and a "Kote-e" painting course.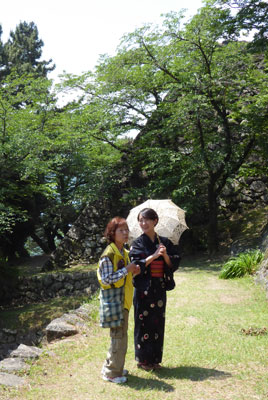 5 minutes by car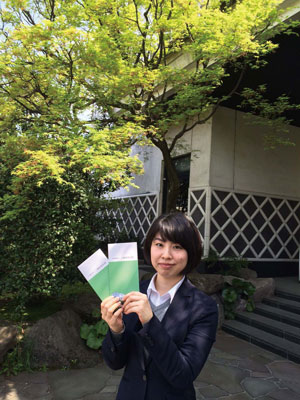 (Famous for Barley Shochu) Nikaido Shuzo Private Art Museum
After inheriting rare works of Nihonga art, Nikaido Art Museum was established in order to show these works to the public and to convey them to posterity.
Time RequiredIt takes about 45 minutes to 60 minutes.
Nikaido Museum
Location/Kawasaki 837-6, Hiji-machi
Telephone number/0977-73-1100
Business hours/9: 00 to 17: 00 (Admission until 16:30)
Closed/Monday (Tuesday if Monday is a holiday)
Admission fee: 800 yen (500 yen for university and high school students; 300 yen for elementary and middle school students)
10 minutes by car
Have Lunch at a Seaside Hotel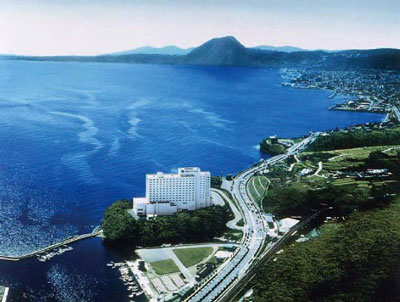 A Fashionable Lunchtime
Likewise, Hotel & Resorts BEPPU WAN boasts panoramic views of Beppu Bay. In their elegant restaurant, savor local seasonal vegetables used in Japanese, Western and Chinese cuisine.
All hotels are open for day trips to the hot springs.
It takes 10 to 15 minutes by car from each hotel.
Oga Gallery Tour or Pottery Experience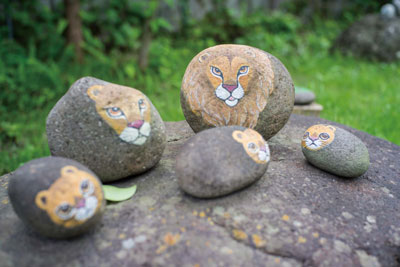 Meet Unique Gallery Owners
Visit the workshops and galleries dotted along the Oga coastline, and try your hand at making pottery in the workshop of Hiji-yaki Fujiwara Kiln, famous for its motif of marbled sole.
Time RequiredIt takes about an hour.
Hiji-yaki (Fujiwara Kiln)
Location/Hiji-machi 3532-5
Telephone number/0977-72-4590
Fees/It costs 2,000 yen (for a Japanese tea cup or a matcha bowl).
※Time Required It takes about an hour.
The Stone Zoo
Location/Oga 6018-1, Hiji-machi
Telephone number/0977-73-1028
Business hours/9:30~17:00
Regular holiday/Closed on Tuesday and Wednesday
Fees/It costs 350 yen for adults and 200 yen for elementary or middle school students.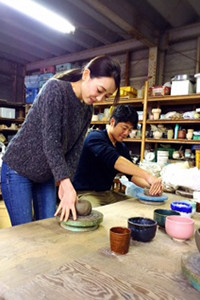 Next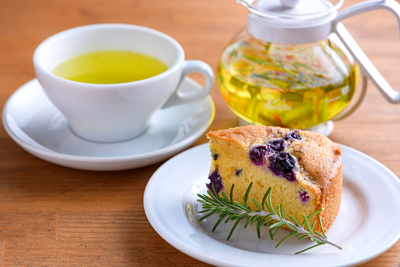 Relax in a rose garden with about 600 varieties of blooming roses.
About 150 kinds of herbs and 600 kinds of roses are planted on a vast site surrounded by the coastline and beautiful forest overlooking Beppu Bay. Enjoy viewing flowers in every season here.
The restaurant and shop in the park are also popular. There is even a dog run, so you can bring your pet.
Oga Farm
Location/Oga 6025-1, Hiji-machi
Telephone number/0977-73-0012
Business hours/9:00~17:00
Regular holiday/Closed on Tuesday (open for public holidays)
Fees/It costs 600 yen (300 yen for minors) * Changes by season
※The best time to see Rose Garden is around the spring flowering in May and the autumn flowering in October.
※There are no holidays from April to May.